So I am slammed with work, but I'm e-mailing with Krissie anyway and she sends me this iVillage Makeover Link. Yeah, sure I'm going to try that. Except she sends me her makeover and it's both funny and oddly attractive (she was playing around). So what the hell.
Except that first you have to slick your hair back and take a picture, which with a Mac and photo booth is fast but also depressing. Here's the real me after a hell of a day with my hair slicked back and no make-up staring into a computer screen: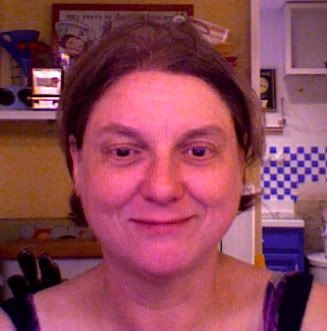 So first I made choices I might actually make:
I must get those glasses.
And then I got creative: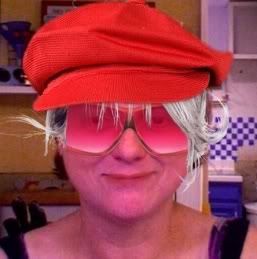 I'm thinking about getting that hat.
After that, it just got silly: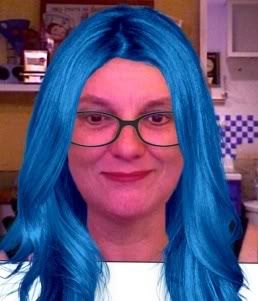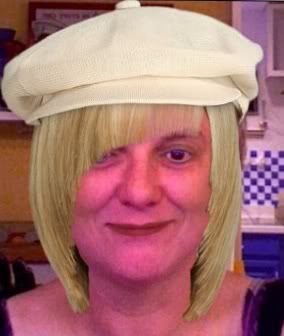 I must not get that hat.
Really, you should go play. Because why should Krissie and I be the only slackers?
NOTE: Krissie's got hers up on the Drama Queen blog under "Channeling My Inner Barbie." Go look at that, too.
And now Lani has hers up, too.